THE DEPARTMENT OF THE HISTORY OF AZERBAIJAN (FOR NATURAL FACULTIES)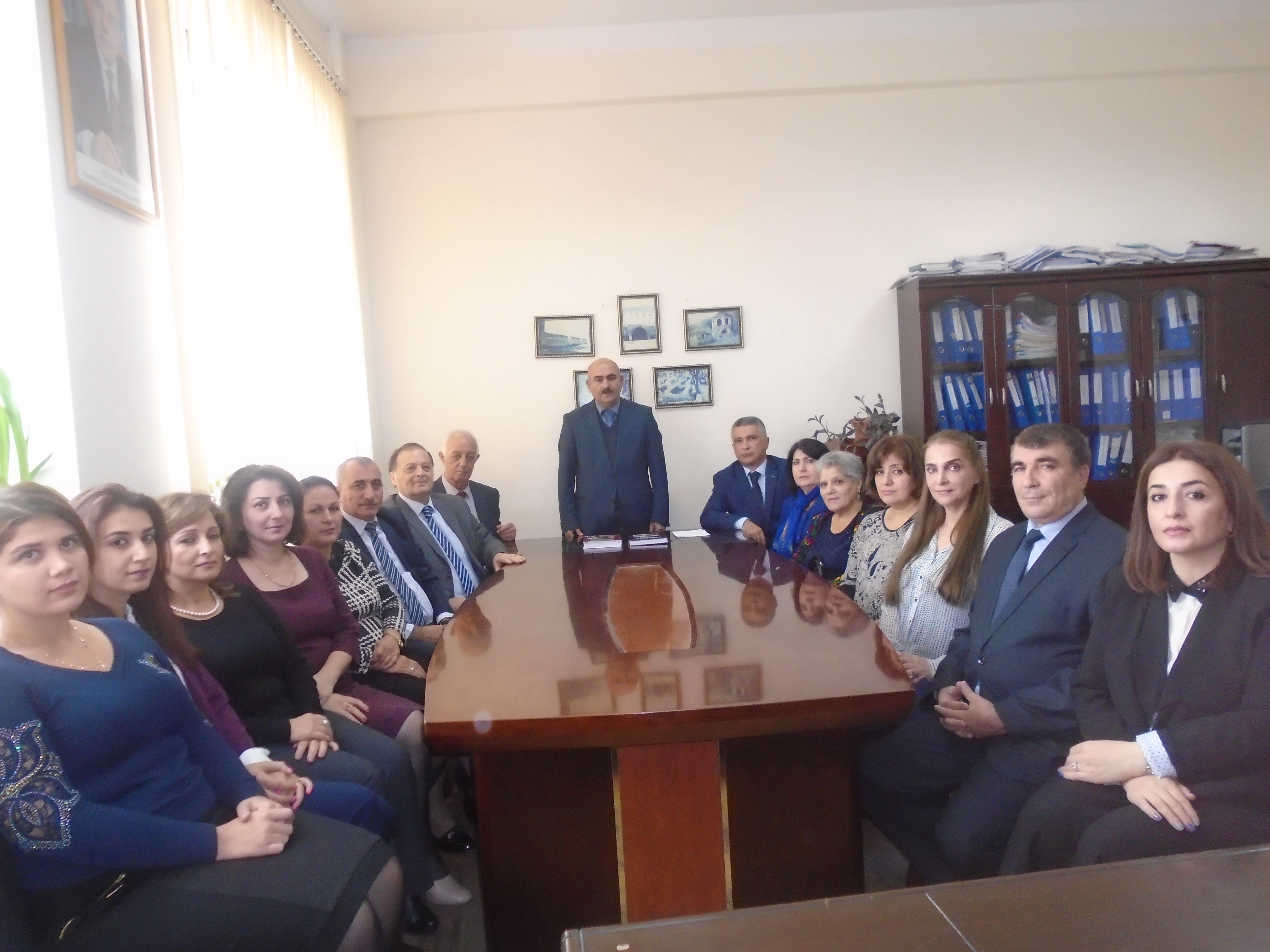 The department of the "History of Azerbaijan" (for natural faculties) was established in 1948. In 1991 the department was divided into two parts: "the Ancient and Middle Ages history of Azerbaijan" and "the new and modern history of Azerbaijan". In 2001 "the Ancient and Middle Ages history of Azerbaijan" was renamed and called "The history of Azerbaijan" (for natural faculties).
The scientific-pedagogical content of the teachers of the department
Mammadova Arzu Ashraf - doc.
Hasanov Arshad Hasan - PhD., head teacher
Qaribova Aysel Akram - PhD., teacher (0,5)
Qulieva Salima Sabir - head assistant
Alaskarova Rukhsara Sabir- head assitant
The teaching subjects
The source problems of epic monuments of Azerbaijan
The ethno genesis of Azerbaijan
Spirituality in Azerbaijan
The Georgian sources about the middle Ages history of Azerbaijan
The structure and administrative system of Azerbaijan Saphavid state
The Persian sources of the history of Azerbaijan
The relations of Saphavid and Aggoyunlu states with European countries
The agricultural relations in Northern Azerbaijan in the period of the Khanates and Russian metropolis
The main purpose of teaching history Azerbaijan as a subject by the chair of History Azerbaijan (Natural sciences) consist, of instill knowledge and skills, concerning to the reach historical past, statehood, subject of culture, the struggle of foreign conquest for the sake of freedom and independence.
The chair in duration of two semester are teaching an essential problem of ancient and middle ages periods in Azerbaijan and in Russian sectors according to the specialization: History, teaching history, American Studies, Caucasus Studies, and in Azerbaijan sector according to specialization to Anthropology, for estimation which received by student `s knowledge are using  academy writhing method for admission exams. Duration of one semester at the social science faculties in University are teaching importance problem of History Azerbaijan since ancient period till to contemporary periods and for estimate knowledge of student is using writing method of exam admission.
The scientific directions of the department
The department teaches the history of Azerbaijan from far past to nowadays in natural faculties. But in History faculty these themes are toughed by the teachers of the department of "the Ancient and Middle Ages history of Azerbaijan".