JAMIL POLADKHAN HASANLY
JAMIL POLADKHAN HASANLI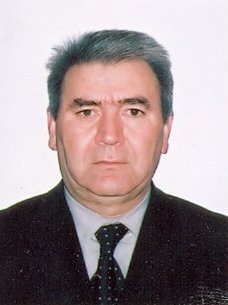 Dr., Professor of the Professor of the department of modern history of European and American countries, Baku State University
Phone:+99450 361 60 21
E-mail:[email protected]
The brief biographic information
Jamil Hasanly was born January 15, 1952 in Azerbaijan, Agalikand village of Bilasuvar region. In 1970 he graduated from secondary school in Alar village of Jalilabad region. Same year he has become a first year student of history faculty of Baku State University. After graduation from university in 1975, he worked as a teacher of history in the secondary school in Tezekend village of Jalilabad region. From 1976 through 1977 Jamil Hassanly delivered lectures in the one of Baku branches of Central museum in the name of V.I. Lenin. In autumn 1977 Jamil Hasanli started his post-graduate studies (Ph.D) at the chair of the "New and Modern history of European and American countries" in BSU and since 1980 his career is growing from the teacher, senior teacher, associate professor to professor in the same University. Throughout 1992-1994 Mr. Hasanli was the Head of the chair of "New and Modern history of European and American countries". From April to September of 1993 Jamil was advisor for President of Azerbaijan Republic. During 1994-2004 he was member of the Expert of the History Council of the High Attestation Commission near the President of the Azerbaijan Republic. He is currently Member of the Academic Defense Councils at Baku State University and the History Institute of the National Academy of Sciences. At present Professor Hasanli is member of Education Commission affiliated to President of Azerbaijan Republic. Since 2000 Mr. Jamil Hassanli is a deputy of Parliament of Azerbaijan Republic. From 1998 he is member of North America Middle East research group. Married, has 3 kids
Education,Scientific name,Scientific degree
In 1975 graduated from historical faculty of Baku State University.
1977-1980 did post-graduate studies in the department of "New and Modern History of European and American countries" of Baku State University.
In 1984 he made PhD confirmed by Special Scientific Council on the subject: "The relations between USSR and USA".
In 1990 was awarded the title of "Associate Professor".
In 1992 Jamil Hassanly defended his doctor thesis on: "Azerbaijan Republic in the system of International Relations 1918-1920" and received Doctor Degree.
In 1993 Jamil was awarded the title of "Professor".
Work Experience
Since 1980 Jamil worked as a teacher, senior teacher, associate professor and professor.
From 1992 runing through 1994 he was Head of the Chair of 'Modern history of European and American countries'.At present Mr. Jamil Hassanli is professor of the above mentioned Chair.
Within long period of time Jamil was delivering lectures on Modern History of European and American countries as well as History of International Relations, moreover he was arranging professional trainings.
Five people made their PhD's under Jamil's supervision. He is author of 15 books and more than 100 scientific works published in Azerbaijan, USA, Turkey and other countires.
Area of research
The book "Black shadow of white spots" by prof. Hassanly was a fresh sip of air in the view of investigation the number of problems occured both in 1918-1920 as well as history of Azerbaijan in 1920-30s. This book along with monography connected with research of foreing politics of Azerbaijan Republic in 1918-1920 have been written entirely based on the data from newly opened archive. The book published in 1993 called Azerbaijan in the system of International Relations, 1918-1920 till todate keeps it's valuble historical meaning for history science. The author has complitely new conception that can be considred as a big event not only in Azerbaijan science but also in worldwide history. According to that conception withstanding of powerful forces during II World War and after it as well as Cold War that kept the world in fair over 50 years has started specifically from the South Azerbaijan.(Guney). Hassanly's recently published monography devoted to that topic has become a significant event in history science development. In particular, it was observed the increasing interest of worldwide scientists to the author of that book after the presentation of events in South Azerbaijan and specifically the movement of "21 Azeri Hero" during Cold War Period. As a result of the interest to the events in South Azerbaijan described by prof. Jamil Hassanly, that scientific monography was published in the Turkish language in Istanbul-2005, in the English language, in Harvard University of USA-2006, and in the Russian languge in Moscow. The 3rd research of Jamil Hassanly which plays key role for our science is subject to Soviet-Turkish relations during the II World War and the period after it. The author has submitted interesting monography on base of collected and newly discovered materials from archives in Russia, Azerbaijan, Georgia, Armenia and USA. The book named: "National issue in Azerbaijan: Political management and inteligent society 1954-1959" issued by professor Hassanly once again became a subject of discussions of the fact that there were visible and invisible sides of the Soviet society.
Participation in the international conferences, symposiums and seminars
1997: International Symposium (Kayseri, Turkey)
1998: MESA of North America (Chicago, USA)
1999: Iran and The Great Powers (Tehran, Iran)
1999: MESA of North America (Washington DC, USA)
2000: The Middle East Studies Association (MESA) of North America (Orlando, USA)
2000: International Seminar about Cold War and Southern Caucasus Republics (Tbilisi, Georgia)
2001: The Middle East Studies Association (MESA) of North America (San-Francisco,USA)
2002: International Seminar on "South Caucasus and Cold War" (Tsinandali, Georgia)
2002: International Symposium (Sivas, Turkey)
2002: International Symposium (Erzurum, Turkey)
2003: International Symposium (Sivas, Turkey)
2004: International Ataturk Symposium (Ankara, Turkey)
2004: Annual Conference Central Eurasian Studies Center (University of Indiana, Bloomington, Indiana)
2005: International conference of Ataturk Research Centre
2006: International conference of Turkish Historical Centre
2007: International conference of Ataturk Research Centre
2008: Prague summer: 1968. International conference (Vienne-Graz, Austria)
Selected works
South Azerbaijan: The beginning of The Cold War. Baku, 2003. (In Russian)
USSR- Turkey: The Training Ground of The Cold War. Baku, 2005 ( In Azeri and Russian)
The first confrontation of the Cold War: Iranian Azerbaijan. Istanbul, 2005 (In Turkish).
At the Dawn of the Cold War: The Soviet -American Crisis over Iranian Azerbaijan, 1941-1946. Rowman and Littlefield Publishers, INC . Lanham -Boulder- New York-Toronto-Oxford, 2006.
USSR-Iran: Azerbaijan crisis and beginning of the Cold War. Moscow, 2006 (in Russian)
USSR-Turkey: from Neutralities to Cold War. Moscow, 2008 (in Russian)
National question in Azerbaijan: political leadership and intelligentsia. 1954-1959. Baku, 2008
Books
Black Shadows on the "White Spots". Soviet totalitarianism in Azerbaijan in 1920-s and 1930-s. Baku, 1991. (In Azeri)
The Republic of Azerbaijan in the System of International Relations in 1918-1920. Baku, 1993. (In Azeri)
History of Azerbaijan (co-author). Baku, 1995. (In Azeri)
The Republic of Azerbaijan. From Turkish Aid to the Russian Invasion. 1918-1920. Ankara, 1998. (In Turkish)
South Azerbaijan: Between Tehran, Baku, Moscow (1939-1945). Baku, 1998. (In Azeri)
History. From The Past to The Future. Baku, 1998. (In Azeri)
The Place, where The Cold War started: Southern Azerbaijan 1945-1946. Baku, 1999. (In Azeri)
Soviet, American and British Confrontation in South Azerbaijan, 1941-1946. Baku, 2001. (In Azeri)
South Azerbaijan: The beginning of The Cold War. Baku, 2003. (In Russian)
USSR- Turkey: The Training Ground of The Cold War. Baku, 2005 ( In Azeri and Russian)
The first confrontation of the Cold War: Iranian Azerbaijan. Istanbul, 2005 (In Turkish).
At the Dawn of the Cold War: The Soviet -American Crisis over Iranian Azerbaijan, 1941-1946. Rowman and Littlefield Publishers, INC . Lanham -Boulder- New York-Toronto-Oxford, 2006.
USSR-Iran: Azerbaijan crisis and beginning of the Cold War. Moscow, 2006 (in Russian)
USSR-Turkey: from Neutralities to Cold War. Moscow, 2008 (in Russian)
National issue in Azerbaijan: political leadership and intelligentsia. 1954-1959. Baku, 2008