Suleymanova Sevda
Suleymanova Sevda Yunis qizi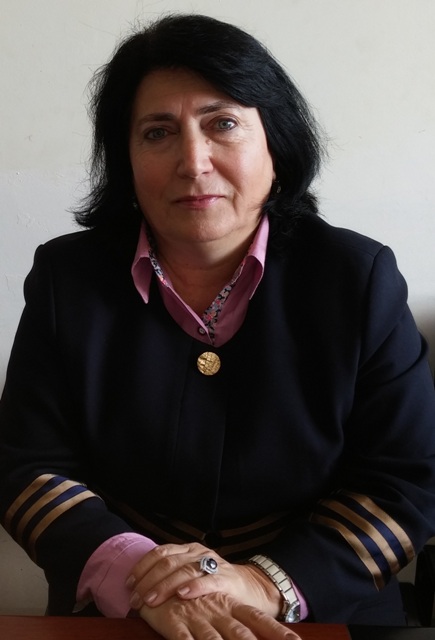 Prof. senior lecturer of the department of ancient and medieval History of Azerbaijan
Tel:(+994 12)439- 04-02
The brief biographic information
She was born on January 26, 1954, in Baku, Azerbaijan.
Education,Academic Degrees Obtained
She graduated from the Azerbaijan State University, Department of History in 1976.
She defended the dissertation work on theme, called "Activites of Azerbaijan Communist party in the area increasing roles of first party organization (1976-1990)" in 1990.
She defended the doctoral work on theme, called "Social and political movement in Azerbaijan in the end of XIX century-in the beginning XX century" in 2003.
Work Experience
History teacher in the shools number 257 and 95 - 1976-80
BSU, Sov.EKP history - 1980
BSU,Political history - 1988
BSU, Department of ancient and medieval history of Azerbaijan, History techaer - 1990
She is the author of 50 articles.
International diploma about "the famous woman of XXI century" by "Vektor" International Science Center-2003
International diploma about "Azerbaijan intellectuals of XXI century" by "Vektor" International Science Center-2006
"Gold pen " prize of trade union organization of Azerbaijan Mass Information workers-2007
2014 year working as Deputy Dean in history faculty
2015 year work in position of History faculti`s Vice -Dean for scientific works
Area of research
Sosial and political movement in Azerbaijan in the end of XIX century-in the beginning XX century
Selected works
International scientific-session about actual problem Azerbaijan National Republic history, lecturer about liberating of Bakup-2003
International conference about "Women and and puplic sphere" 2008
International symposium about Azerbaijan National Republics establishing and 90 years liberating of Baku-2008